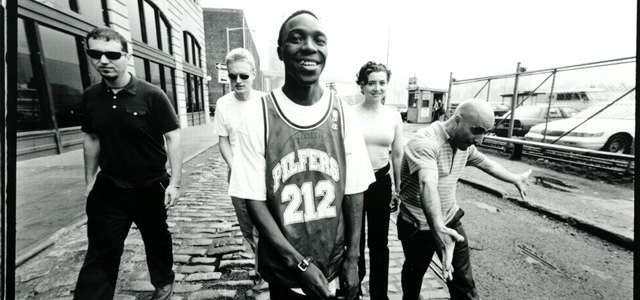 Pilfers (USA)
Raggacore
+ Support Breath Attack
Urban Brass Musik

Ballonfabrik
Pilfers are a legendary band from New York City, who play an infectious, unique sound. Their sound, named "raggacore," blends pop, reggae, dub, hardcore, and ska. Fans love Pilfers for their intense live performances that encourage constant crowd participation. Followers of Pilfers have been affectionately named "Pilfers Crew."

Formed in 1997, Pilfers toured internationally with the likes of 311, Bad Brains, Zebrahead, Reel Big Fish, the Specials, Madness, the Mighty Mighty Bosstones, Amazing Royal Crowns, the Mr. T Experience, Mustard Plug, and Goldfinger. Pilfers released three albums including Pilfers (self-released), Chawalaleng (Mojo Records), and "From Far (self-released). In the summer of 2001, the band broke up, but remained friends. In 2005 they began a series of reunion shows, but took a hiatus as family life called. In 2015, Coolie Ranx reformed the band with the best of New York's musicians.
The band now tours regularly to meet the fans' demand for more. Look out for a new release from Pilfers "Days Gone By" coming in June 2018!

https://www.facebook.com/pilfers/
Gegründet im Sommer 2020 spielt Breath Attack in sechsköpfiger Besetzung moderne Rock-/Funk-Nummern, Balkan Beats bis hin zu eigenen Stücken und Arrangements