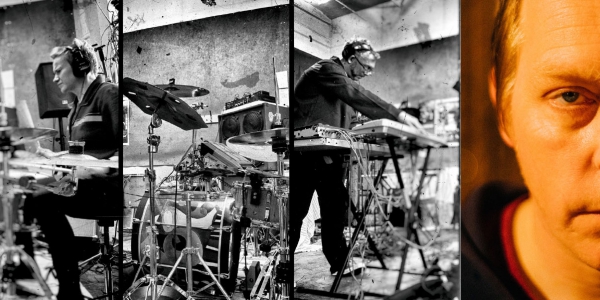 Zea (NL) (das Projekt des Sängers von The EX ) / Razmotchiki Katushek (St. Petersburg)
minimal, full-on, electric, acoustic, eclectic, strange-edge / industrial electro
City Club // Das Konzert muss leider verschoben werden
ZEA
Arnold de Boer (The EX)
Deploying guitar and sampler for intense and high energy songs. Urgent lysrics in English and in Frisian (his first language). Sometimes intimate, heart felt, poetic, at other times driven on roughshod beats and grimy bass lines. Joyfully obstinate, wonderfully bonkers.
"The solo project of Arnold de Boer gives us a bunch of avant-garde elements loosely structured - like a child's play - just to build his sonic world." AOTY
"Zea is the solo alias of Arnold de Boer, vocalist in The Ex; using a minimal set-up of guitar and sampler, Zea creates a maximal one-man polemical punk funk pop juggernaut. Mechanistic but ramshackle with it, he deployed wobbling bass electronics, dub and scabrous guitar scrapings. There was sharp electro-punk poetry "taken to a field where donkeys grow" shouted with heart-lifting anger. Zea fills the veins and lights-up brains without neglecting to move your feet."- Ears4Eyes
RAZMOTCHIKI KATUSHEK is an industrial electro duo, conceived and nurtured by two seasoned masters of the experimental scene: Ekaterina Fedorova (Iva Nova, ZGA, FIGS) and Remko Muermans (ex-ZEA, Holland). For several years they have been meticulously assembling and connecting the conceptual forms of electronics and industrial into an organic symbiosis, presenting the audience with a deeply original product at the intersection of these two worlds of music. These two veterans of the stage will immerse you in a balmy world of analogue effects, live and electronic rhythm, domestic noise and the positive constructivism of soothing factory sounds.
Ekaterina Fedorova – drums, samples, noise objects
Remko Muermans – noise effects, electronics, samples

https://razmotchiki.bandcamp.com/releases